Spring Special:
30-36% off Premium Transfer Services


Sale ends Thursday, 03/28
Call today for more details!
Compare Actual Video Frames
Legacy Digital vs. Others


Compare the "the other guys" work vs. work done by Legacy Digital Productions.  "The other guys" images are not color corrected, they are not correctly magnified and the quality is generally blown out.  Watch the

video below

to learn more!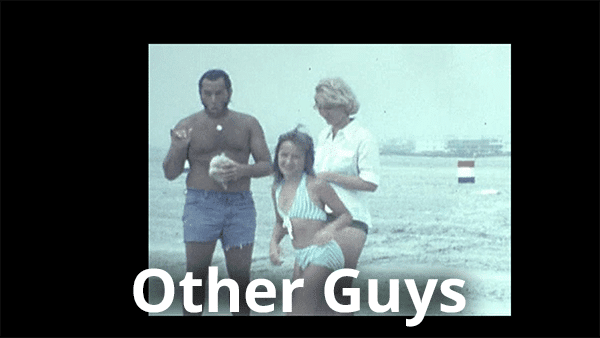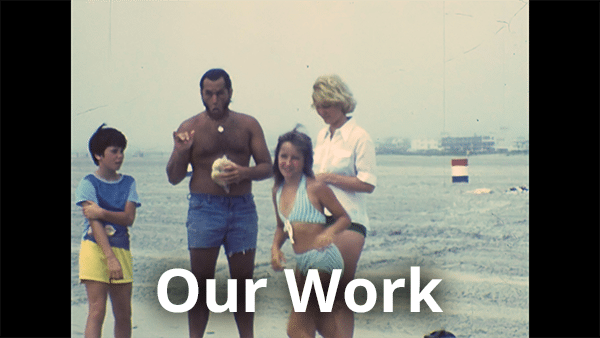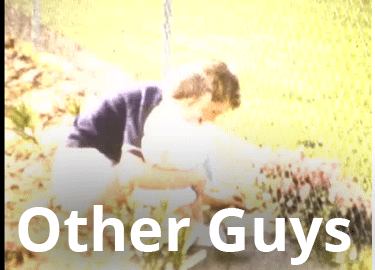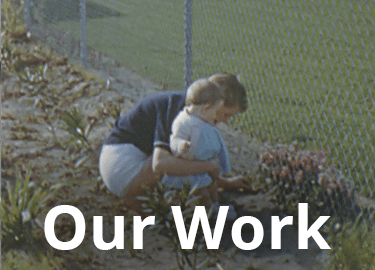 Film Transfer
Unmatched Quality
Our Process
The true magic of what we do is in our film transfer process.  While most of the others are focused on churning out film for the lowest price possible, we focus on quality. 
.
Only The Best
We go through painstaking efforts to give you something you'll be proud to share - and that you and generations to come will be able to share. This is the important stuff. Click Learn More Now. 
.
Free Estimate
Use our online estimator tool or give us a call at (888) 405-2685. We are always here and happy to help you understand your options - and to see if we are the best fit. Call us.
.
Call Us
We actually answer the phone unless we are on the other line. Try it, give us a call to let us know what you are looking for and we'll let you know if we are the best match - if we aren't - we'll tell you who to call next.
.
Watch to Learn
Why Legacy Digital is Superior
Call us any time at (888) 405-2685 for a free estimate or more information, Or...
Pay to have your film transferred?
Do it once, the right way.
We regularly receive calls from people who chose to have their film transferred by other well known and very well advertised companies. They chose them because they were cheaper. Later, after already paying once, they choose Legacy Digital to redo the work because they are simply dissatisfied with what the other companies did.
Plus, with Legacy Digital, you will only be charged for the total number of feet transferred. That means you can send us 20 half-full reels and you won't pay the full "per-reel" price like other services.  Our estimator assumes full reels, but our clients typically pay a little less.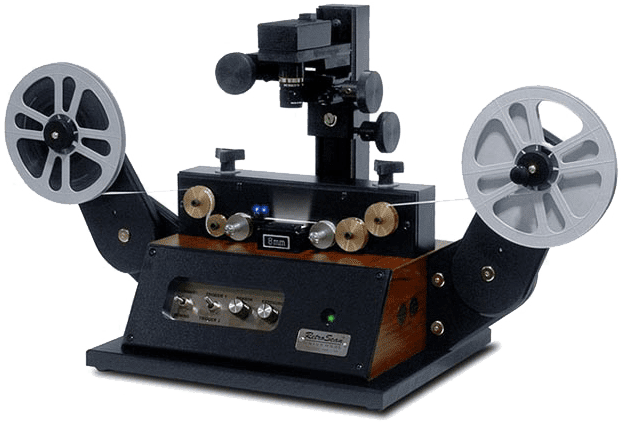 Precision column for camera positioning and focus
Adjustable cropping for maximum image area
No sprockets, no claws, no pinch rollers
Others project onto a wall, screen or sheet and record it with a video camera.  We use these very special and precise machines.
There's Really
No Comparison
Compare the quality of our offerings to any other legitimate film transfer company and you'll quickly realize why Legacy Digital has been #1 choice for everyone from regular families looking to convert their film to professional studio editors from Sony studios, CBS, ABC, Paramount Studios, Universal Studios, Marvel Studios, Disney Animation, and many smaller production companies throughout the movie industry.
Your reel to reel film will be converted to DVD, Blu-ray or an external hard-drive using the same trusted equipment and processes used by the Academy of Motion Pictures in Hollywood (MPAA), the USC School of Cinematic Arts and the UCLA School of Theater, Film and Television.
Exclusive Limited Time Offer
Save UpTo 36%
Get Our Premium Service for the Basic Service Price
Right now, for a limited time, we are offering our Premium Transfer Services for the same price as our Basic Service, a savings of 36%. But even our Basic Service is head and shoulders above the others offering similar services because virtually nobody offers "true frame-by-frame scanning" at full HD resolution.
Compare Legacy's
Service Levels
Basic

Premium

Price Per Foot/Reel (50 ft.)

?

The standard reel is 50 feet which is about the size of a baseball. Larger reels do exist which hold 100, 200, 300 and 400 feet of film. The price per reel quoted is for a standard 50 foot reel.

Regular: $25.00/reel

Limited Time Special Offer:

$16.00/50ft reel

Storage Medium

?

Unlike other companies who charge extra for Blu-ray conversion, we include it at no additional charge if this is the storage medium of your choice. In fact, you can choose to have your media transferred to any of the following mediums at no additional cost. You have the option to select full 1920x1080 1080p HD Resolution on Hard Drive or Blue-ray disc, or Standard Definition on DVDs.

INCLUDED: Select 1: Hard Drive, Blu-ray, Gold Archival DVD

INCLUDED: Select 1: Hard Drive, Blu-ray, Gold Archival DVD

2nd Storage Medium

?

On occasion, customers like to have their films transferred to a second type of media. We will transfer your films to a second type of media for $0.05/ft.

Select: Hard Drive, Blu-ray, Gold Archival DVD at $0.05/ft or $2.50/50 ft reel.

Select: Hard Drive, Blu-ray, Gold Archival DVD at $0.05/ft or $2.50/50 ft reel.

Minimum Order

?

Unfortunately due to setup and administrative costs we have a $50.00 minimum order.
Basic

Premium

True Frame-by-Frame scanning

?

Most companies run the film continuously at regular speed and capture the running film as it plays. Legacy Digital however uses it's special "Frame by Frame" scanning system which captures each frame individually in beautiful high definition with far greater color depth and clarity straight to our storage system. This provides you with a frame accurate, fully digital frame by frame transfer.

Full HD laboratory grade optical scanning

?

Full HD Resolution Scanning. Our equipment uses laboratory grade optics to give our clients the highest resolution available in the film industry today. Resolution up to 1080p available (1920x1080) on Hard Drive or Blu-ray disc only. This format is too large for DVDs.

Touchless scanning system

?

Unlike other machines used for transferring, with our state-of-the-art equipment the picture portion of your film is never touched.

Cold LED lighting technology

?

We only use cold LED technology to light the film. Unlike hot bulbs used by most, LED technology keeps your film from heating up with causes premature aging and degradation. A hot bulb could also damage your film in the event of a jam if left unattended.

Film cleaned, reconditioned and lubricated

?

We clean and recondition your film. This re-lubricates brittle film, removes oxidation, and removes dust from your film preparing it for the best possible picture quality. We use the same film cleaners as the Hollywood studios. Watch out for those who save money by using isopropyl alcohol. That is a drying agent and will damage your film. Good film cleaner costs 10 times as much as alcohol but we believe you are worth it.

Multiple File Formats

?

Several file choices are available such as .avi, .mov, .mpg, .mp4, .m4v, etc. Compressed and uncompressed formats are also available for video professionals.

Compatiblity guarantee

?

We guarantee that your converted films will be playable in any standard DVD or Blu-ray player. If you are receiving your files on a flash or hard drive, we guarantee that they will be accessible and editable by any of the commonly used video editing applications such as iMovie, Adobe Primiere, Final Cut, Pinnacle Studio, AVS, Corel VideoStudio, PowerDirector, Magix Movie Edit, Sony Movie Studio and others.

Free local Southern California pickup and delivery*

?

If you are in the Southern California area and your order meets certain requirements - and we are able to schedule a convenient time to meet, we will personally pick up and deliver your film. You may also drop the film off and pick it up at our offices in Orange, CA, or ship your film via FexEd or UPS.

Post-edit to adjust color, saturation, contrast and exposure

?

We take things to a whole new level with our premium service. A lot of time goes into a proper post editing process. After your film is digitally converted, frame by frame, we then digitally edit it to bring out additional color and clarity. We adjust the color, saturation, contrast and exposure to provide you with the best quality digital version of your film which can be made available to you.

Advanced grain reduction

?

You want the cleanest and most vivid film transfer possible While other companies just convert your film as quickly as possible, Legacy goes the extra mile processing your cherished memories through our professional grain reduction system. These extra steps offer you the highest quality transfers available.
Call us any time at (888) 405-2685 for a free estimate or more information, Or...
Here's Another Sample
Download a Copy to Test
While the other film transfer companies offer lower-tech Standard Definition running transfers at 720x480 resolution known as 480i (345,600 dots), Legacy Digital's Hard Drive and Blu-ray options provide true Frame by Frame scanning at 6x their resolution giving you a much better end result.
Our 1920x1080 (2,073,600 dots) full HD 1080p resolution using laboratory grade optics that blow away the competition. This means you end up with a much cleaner and clearer picture - the highest resolution for transfers currently available in the film transfer industry today.
When you compare our service offerings and prices to any other legitimate film transfer company, you will quickly realize why Legacy Digital is the #1 choice made by professional studio editors from Sony studios, CBS, ABC, Paramount Studios, Universal Studios, Marvel Studios, Disney Animation, and many smaller production companies throughout the film industry. We have the same equipment and techniques used to convert the classic archives including originals from Alfred Hitchcock and many others. When you choose legacy, you will love us too!
Scott Foster - Founder
Call us any time at (888) 405-2685 for a free estimate or more information, Or...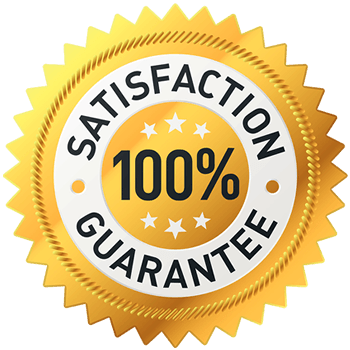 Our 100% Satisfaction Guarantee
"We are not finished until you love it. We will do everything within our technological capabilities using our state-of-the-art equipment to create the highest quality video and image captures possible. With that said, there is only so much that we can do with some older and heavily degraded media. We can assure you though, we will give you as good or better product than anyone else in the marketplace…And if someone else can produce a visibly better product, one which is noticeably more colorful and clear, we will refund your money.
- Scott Foster, Founder