Film Transfer
Unmatched Quality
Our Process
The true magic of what we do is in our film transfer process.  While most of the others are focused on churning out film for the lowest price possible, we focus on quality. 
.
Only The Best
We go through painstaking efforts to give you something you'll be proud to share - and that you and generations to come will be able to share. This is the important stuff. Click Learn More Now. 
.
Free Estimate
Use our online estimator tool or give us a call at (888) 405-2685. We are always here and happy to help you understand your options - and to see if we are the best fit. Call us.
.
Call Us
We actually answer the phone unless we are on the other line. Try it, give us a call to let us know what you are looking for and we'll let you know if we are the best match - if we aren't - we'll tell you who to call next.
.
Here's a comment that we received from a client who came to us to redo their film after having Costco process it.  The video above also demonstrates some of the important differences in our processes - and why Legacy Digital is the obvious choice.
I had problems with Costco when I had my film transferred and then a friend of mine recommended me to a company called LEGACY DIGITAL PRODUCTIONS based out of Southern California, so I tried it out myself.

They actually came out to my office and picked up my film free of charge and then delivered it back to me when it was done.

Compared to Costco's transfer, the footage came out WAY better. They had even color corrected all the faded film, which was kind of a surprise since I didn't even ask for that. They were alittle more expensive but in this field I have found that you essentially get what you pay for. Either way I was extremely happy with the results.
* Costco is a Registered trademark of Costco Wholesale Corporation. Legacy Digital Productions, LLC is in no way related to or affiliated with Costco Wholesale Corporation. Video is actual example of work product provided by a Costco custom who hired Legacy to redo the job.
Legacy Digital - Trusted by:
Along with executives and professionals from: CBS, ABC, Universal, Disney Animation, Paramount, Sony, Redbox, Audiohead (sound engineers of Star Trek Into Darkness), Lightstorm Entertainment (makers of Avatar), Atlas Entertainment (makers of Batman v Superman: Dawn of Justice) and many more.
Legacy Digital did a fabulous job of getting our old family films and slides on dvd for my parents' anniversary. The quality was amazing and my parents were so surprised. Scott was so helpful picking up and delivering our order saving us time and gas money and keeping our family treasures safe from the mail. I definitely would recommend them to anyone and in fact am calling them again to do all of our VHS tapes and camcorder tapes next. Jennifer L. - Long Beach, CA See More Client Comments >>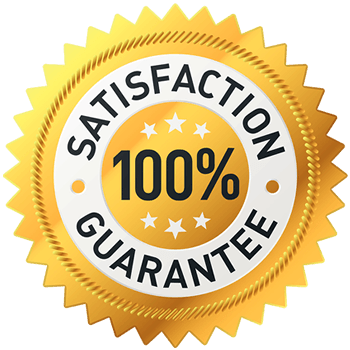 Our 100% Satisfaction Guarantee
"We are not finished until you love it. We will do everything within our technological capabilities using our state-of-the-art equipment to create the highest quality video and image captures possible. With that said, there is only so much that we can do with some older and heavily degraded media. We can assure you though, we will give you as good or better product than anyone else in the marketplace…And if someone else can produce a visibly better product, one which is noticeably more colorful and clear, we will refund your money.
- Scott Foster, Founder