We Convert Every
Commercial Video Format
If you are like most people you probably have some questions, thoughts and concerns when it comes to the safety, handling and care of the irreplaceable memories stored on your photos.
And, after serving people like you for many years we've learned that each client we serve has unique questions and needs - and you are probably no different.

If we haven't answered your question below, please call us toll-free at (888) 405-2685. We'd love to talk with you, answer any questions you have and make you feel comfortable that we'll not only do a great job, but we'll keep your precious memories safe.
These prices include the 30 % discount we are currently offering.
We can only process homemade footage made from your camera. We cannot do any commercially produced programs even if you recorded it from your TV.
Now through Dec 14, 2023, take advantage of our Current Special. For this limited time, the price of video tape transfer is the same as our bulk rate - just $19.95 /tape.
Disks are not copy-protected so you are welcome to make as many copies as you like, but you will not be able to get the professional gold archival DVD disks that we use. This will make a huge difference in how long a disk lasts. I always recommend you get at least one backup on gold disks then you can make more copies on regular disks yourself for multiple family members.
The main reason you want to put your family memories on DVD is that DVDs last forever right? WRONG!! All DVDs have a shelf life and do fail eventually. And, once a disk starts to go bad, it becomes unreadable. So, instead of the picture fading or degrading a little at a time, you go from perfect to nothing in one step.
Most services like ours use regular disks. They are said to last 2 to 5 years. We don't think that is acceptable so we use the top of the line Gold Archival DVD disks made by Mitsui. These disks are superior for two reasons: First, the construction of the disk is much more durable. It can take punishment and age better than any other disk. Second, the information layer is actually made of gold.
Gold can hold information better than the assortment of metals used in other disks. The result, a disk that is thoroughly tested and rated for a shelf life of over 100 years. These disks have been tested against other gold disks and every major maker of DVDs. They stand out as far superior in every case.
That's why we insist on using them, and that's why you should insist on getting them. Why doesn't our competition use them? Because they are many times more expensive than any other disk. When you want your data to outlast your grandchildren, insist on the best disks on the market, Mitsui Gold Archival DVD disks. And to play it safe, we recommend that you order a backup copy to keep at a second location just in case.
We can do just about any kind of tape ever available to consumers. These include VHS, VHS-C, Super VHS, 8mm, Hi 8, Digital 8, Mini DV, DV, DVCAM, and even Micro MV (We would need to borrow your working Micro MV camera for these tapes).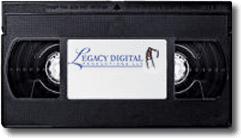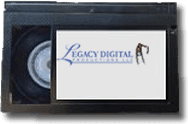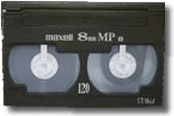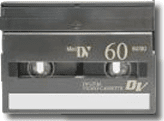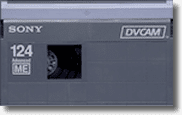 Disks are organized so that you will have one menu start button for each tape on the disk. Chapter points are set at every 5 minutes so skipping to a favorite part is easy.
The longevity of a DVD disk depends on the construction and material quality of the disk. That is the reason we use only the top of the line brand archival gold professional DVD disks. These disks are the longest lasting disks there are. These gold archival disks are tested and rated to last over 100 years. Compare this to the off the shelf disks that you can buy at the store. Those disks are said to last 2 to 5 years.
Yes. We can transfer your videotapes to editable files that will work on any Windows or Apple computer. We copy files to an external thumb or hard drive.
How big of a storage device do you need?  Use our Free Estimation Tool to get an idea.
And if you have any questions, please feel free to call any time, or use the chat below.
You can, but there are distinct advantages to using our services instead:
First: The quality of professional grade work shows. When you buy DVD recorders from your local electronics store, you won't get the professional encoding ability that our professional systems produce. This makes a big difference in the result. Add to that the built in video image stabilization and picture enhancement technology we offer, and the result is improved even more. This is especially helpful with older tapes that are nearing the end of their lives.
Second: Disks that we use will outlast your grandchildren. They are tested to last over 100 years. Disks you buy from the store might not outlast your car. They are said to last 2 to 5 years. The reason is in the quality of construction. Disks fail because the metal layer that holds your information oxidizes over time and eventually becomes unreadable. When you make that layer out of gold, it improves disk longevity exponentially. Add to that the care and quality of construction and the MAM-A brand gold disks we use are the top of the line. They are simply the longest lasting media in existence. Sure they cost us many times more than standard disks, but your memories are worth it.
Third: What is your time worth?
Usually Yes. It depends on what is wrong with the tape, but most problems with most tapes can be repaired. Cost is usually $15.00 for tape repair. We only repair tapes that we are hired to transfer to DVD. Tape repairs are only guaranteed to last long enough to get the video to DVD.
As with all of our services, careful attention is paid to organization and detail. Once we receive your tapes, they are sealed in a container with your name on the inside and the outside of the container. Only one family gets worked on at any one time. Your project is managed by only one person from beginning to end, and only one project is being worked on at any one time. Before your project is started, the last one is completed and cleared from the area.
Most videotapes we see are well beyond the stated life of the tape when we receive them. All care and attention is paid to make sure we do not damage your tapes, but things can happen. It is possible that a tape you give us is poised to break the next time it is used, however, it hasn't happened yet. If your tape does break in our care, we will repair it free if possible. You have nothing to lose. If they are not transferred to DVD, they will be lost for sure.
If you have any questions or would like help determining your cost, please do not hesitate to call the office immediately at (888) 405-2685.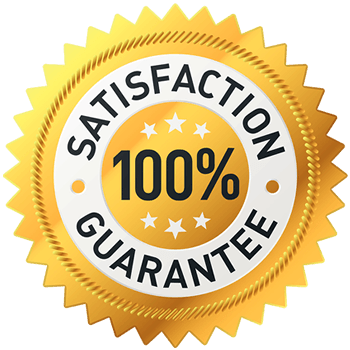 Our 100% Satisfaction Guarantee
"We are not finished until you love it. We will do everything within our technological capabilities using our state-of-the-art equipment to create the highest quality video and image captures possible. With that said, there is only so much that we can do with some older and heavily degraded media. We can assure you though, we will give you as good or better product than anyone else in the marketplace…And if someone else can produce a visibly better product, one which is noticeably more colorful and clear, we will refund your money.
- Scott Foster, Founder